Fellowship has eight staff members and is led by an elder board comprised of six laymen. We are excited about the direction of Fellowship and know that God is preparing us for wonderful things ahead.
Our leadership team is supported by a wonderful group of volunteer ministry team-leaders, community group leaders, and coaches. We are big fans of team-based ministry. We believe the burdens and blessings of ministry should be shared, and we should all participate in the work and the rewards of serving God's kingdom. Now, let's introduce you to our staff!
Doug

Grimes
Directional Leader
---
Doug received his undergraduate degree in Speech Communications from the University of Montana. Upon graduation, he joined the staff of Campus Crusade for Christ and served at the University of Utah and Kentucky for eleven years. During that time, Doug also received his Master of Divinity from Asbury Theological Seminary. Doug brings 25 years of ministry experience to Fellowship as well as his passion for reaching people with the Love of Christ and teaching the Word in relevant and practical ways.
Doug met his wife, Susan, while ministering on staff with Campus Crusade. They have been married 24 years and have 3 daughters, Katie, Beth, and Sarah, and a female dog. :) Doug and Susan speak nationally with Family Life Ministries, seeking to equip marriages with God's plan.
In his spare time, Doug enjoys working out, golfing, fishing, and anything else one can do outdoors.
To contact Doug, click here.
Tyler

Blackburn
Administrative Pastor
---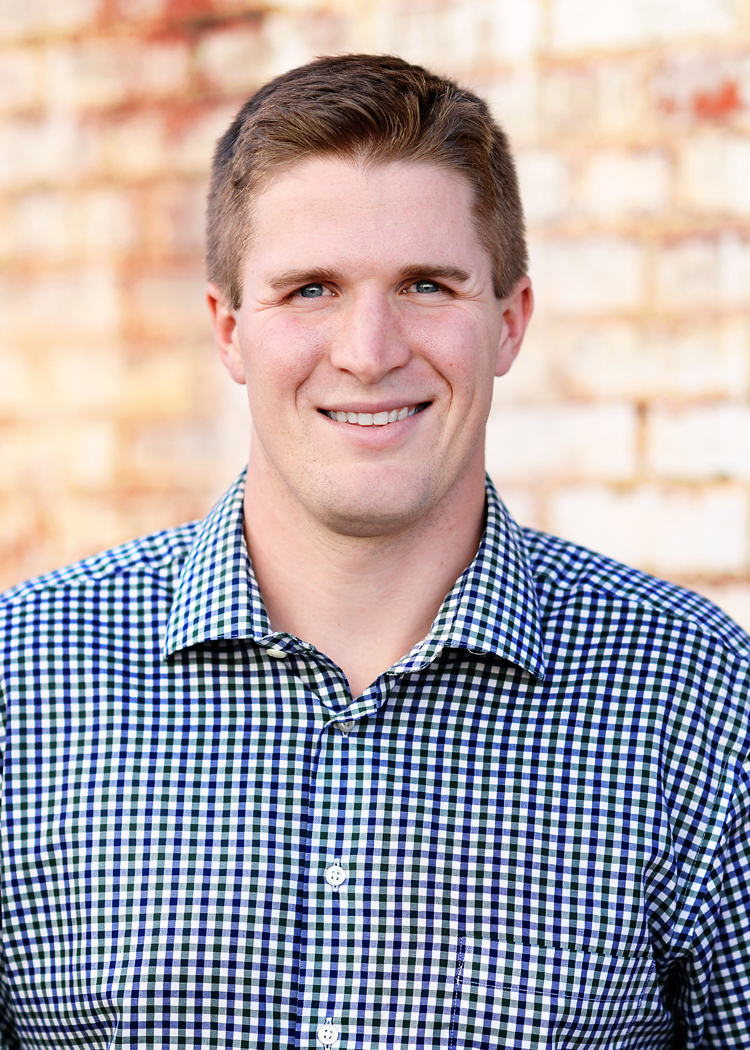 Tyler received his undergraduate degree in Psychology from Kansas State University in 2012. After graduation, he spent a year at the Kanakuk Institute, a discipleship program in Branson, Missouri. Upon graduation from the Institute, Tyler moved to Dallas, Texas to study at Dallas Theological Seminary. In May of 2016, Tyler received a Master's of Christian Leadership from DTS. Tyler is passionate about seeing others grow in their relationship with Christ through biblical study, theological training, and a substantive prayer life.
Tyler and his wife Lexis were married in March of 2014. The couple met while working as counselors at Kanakuk Kamps during college. In August of 2015, Tyler and Lexis moved to Searcy so Lexis could begin the Doctorate of Physical Therapy Program at Harding University. Tyler and Lexis are thankful for the move to Searcy and the opportunity to be a part of the community at Fellowship.
In his spare time, Tyler enjoys creating memories with his wife, officiating high school sports, and activties that take him outdoors.
To contact Tyler, This email address is being protected from spambots. You need JavaScript enabled to view it..
Jeremiah

Taylor
Community Group Pastor
---
Jeremiah was born into a missionary family and grew up in several different places including: Taiwan, Missouri, Oregon, Oklahoma, and Alaska. Throughout his childhood he developed a love for people, fascination with God, and the joy of adventure, and the outdoors. Jeremiah went to Ozark Christian College in Joplin, Missouri where he committed his life to following Christ and married his beautiful bride Jamie. Just as life seemed to be on the cusp of dreams becoming reality Jeremiah faced the diagnosis of Diabetes. In the darkness of the unknown he learned dependence on God when the flesh fails. Jeremiah and Jamie served a year long internship in Taiwan with their newborn son Caleb in tow where they were involved in loving on the children in the Home of God's Love, teaching, and preaching. During this season God exposed pride and used it to lead Jeremiah through another season of brokenness and seeking. This experience pruned him of some selfishness and evoked a delight in God's mercy and compassion. Life became the fertile soil from which God's love for families and abused children led Jeremiah to be trained as a Marriage and Family Therapist at Abilene Christian University.
The Taylor family was blessed with the birth of their daughter Calissa in Abilene. Jeremiah moved to Searcy to serve with Capstone Treatment Center as a therapist, and found a spiritual home at Fellowship Bible Church. The Taylor family grew again when Kenna was born in Searcy. Through the following years Jeremiah experienced the power and glory of God in the midst of addictions and overindulgence. God also nurtured a shepherd's heart in Jeremiah as he helped serve, mentor, guide, and develop young men, families, and staff at Capstone. Jeremiah followed God's leading to serve at Fellowship Bible Church as the Community Growth Pastor. He has a hunger for God's truth and grace, and a passion to see people filled up with God and lives pouring out Christ's love.
To contact Jeremiah, click here.
Dane

Joneshill
Worship Pastor
---
Dane graduated in 2002 from Harding University with a degree in business management. Following this he graduated in 2004 with a masters degree in Marriage and Family Therapy. For six years, Dane worked at a substance abuse treatment center as a therapist and adventure therapy coordinator. During this time he began to lead worship and help pastor a local worship movement and house church community. In 2010 Dane left therapy to pursue full-time ministry. After spending the last few years working within the local community, helping start a nonprofit ministry, and running a carpentry business, Dane was pleased to come on staff as the worship pastor here at Fellowship.
Dane is married to Hannah and they have five children: Alli Kate, Josiah, Maia, Charis, and Lily.
In his free time Dane enjoys being with his family, songwriting, and anything that keeps him outdoors.
To contact Dane, click here.
Chris

Massey
Student & Families Pastor
---
Chris received his undergraduate degree in Communications from The Florida State University. After graduation, he interned with the student ministry at Biltmore Baptist Church in Asheville, NC. He then attended Kanakuk Institute, a year long youth ministry training program. Upon finishing with Kanakuk he joined the staff of K-Life Ministries and served in Harrison, Arkansas for three years. During that time, Chris also received his Master of Arts in Youth and Family Ministries from John Brown University. Chris brings 13 years of ministry experience to Fellowship as well as a passion for students in the Searcy area, reaching people where they are, and sharing the Love of Christ with them.
Chris and Jen were married in August 2009. Chris and Jen met while he was on Staff for K-Life in Harrison and she was a volunteer with Searcy K-Life. Chris and Jen have been blessed with two beautiful daughters, SK and Wallace.
In his spare time, Chris enjoys working out, golfing, sports, and anything having to do with FLORIDA STATE.
To contact Chris, click here.
Nan

Tucker
Children's Ministry Director
---
Nan was born and raised in Mississippi. She attended Mississippi College where she earned her degree in Biology. It was there that she and Sam, her future husband, met. Upon graduation in 1997 she worked in a commercial realty development firm. She and Sam married in 1999 and in 2000 she began working with a couture bridal salon as a consultant. In 2003 they had their first son, Austin. She and Sam moved to Little Rock, Arkansas in 2004 where she began teaching high school science. They welcomed their second son, Alex, in 2007 and three months later moved to Searcy for Sam's job.
Nan began serving in Children's Ministry in college when she taught five and six year olds. No matter where she has lived or where she has attended regularly she has always found a way to serve with the children. Her passion is to teach children and make known God's character and His immense and overwhelming love so that they can impact their world for the Kingdom of God.
On most weekends you will find her and her family on the soccer fields. She enjoys music, reading, traveling, as well as any opportunity to socialize and meet people.
To contact Nan, click here.
Shannon

Chung
LoveWorks Global Director
---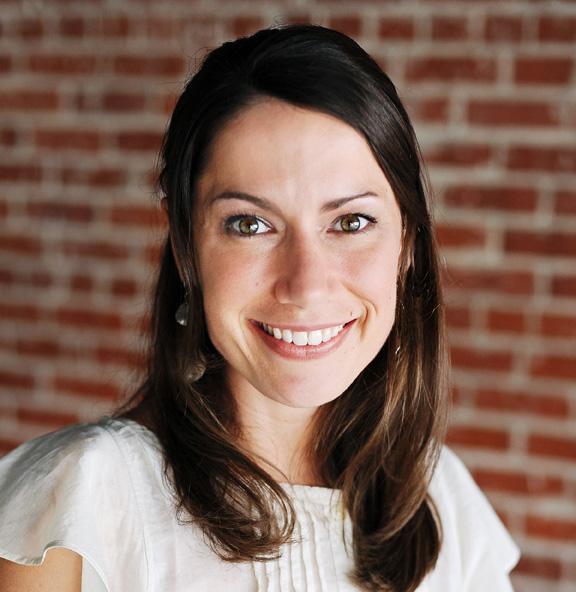 Shannon graduated from Michigan State University with her undergraduate degree in Elementary Education/Child Development/Language Arts. After graduating college, she spent the next year with a mission agency called Pioneers, living and ministering in Northern India to an unreached high caste Hindu group. Upon returning from India, she spent the next two years teaching Kindergarten and Preschool in the Detroit area. In 2008, Shannon moved to Arkansas to work for a mission mobilizing ministry called The Traveling Team as their follow-up coordinator and scheduler. Shannon's passion is to see God's remarkable love and grace extended to the areas of the world where He is not yet known or glorified.
Shannon met her husband in Conway, Arkansas while they were both involved with I.F.O., a ministry that focuses on reaching out to international students. After dating for two years, Shannon and Tim married in October 2010. Shannon moved to Searcy where Tim had been working as a physical therapist. In November 2012 they welcomed their first child Mia into the world. Two years later they went from being a family of three to four as their son Landon was born!
In her spare time, Shannon enjoys spending time with family and friends, running, working out, cheering for Michigan State and Kentucky, cooking, reading, playing games, hiking, and watching a little too much HGTV.
To contact Shannon, click here.
Angela

Bailey
LoveWorks Local Director
---
Angela grew up in Kentucky and moved to Arkansas to attend Harding University where she graduated with her undergraduate degree in Family Life Education. Angela continued her education at Harding and obtained her Masters in Marriage and Family Therapy. Since then, Angela has worked in various settings providing individual and family therapy. Angela's passion is to see families made whole and able to serve God together.
Angela met her husband, Isaac, at Harding University, and they were married in 2009 and have come to love Searcy as their home. In 2015, Angela and Isaac were blessed by the birth of their daughter, Harper Minnie Bailey!
In her spare time Angela enjoys hanging out with her friends and husband, cooking, playing card games, reading, and traveling.
To contact Angela, click here.
Chasity

Moeller
Financial Secretary / Ministry Assistant
---
Chasity received a Bachelors of Business Administration in Accounting from Harding University in Searcy. She joined our team with a background of over 10 years experience in finance and administration, as well as a passion for serving others through Christ.
Chasity and Shawn are the proud parents of four Dylan, Jayden, Makenly, and Angel. Their family is frequently seen reaching out to children through their involvement in children's ministries at church, scouts, and foster parenting.
In her spare time, Chasity enjoys cooking, scrapbooking, going to the lake, and spending time with her family.
To contact Chasity, click here.
---
Fellowship Bible Church, Searcy
Board of Elders
---