Sermons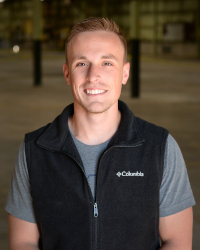 Ben was born in the amazing city of Tampa, Florida where he was raised and received a love for the beach and the outdoors. He ended up staying in Tampa to get his degree in finance and economics at the University of South Florida, and to this day remains a die-hard Bulls fan. During his time at USF, he felt God calling him away from the business world and into the ministry world. Ben became a student pastor for Grace Community Church in Brandon, Florida, and a year and a half later moved to Dallas, Texas to be trained in the fellowship at Watermark Community Church for 10 months. Ben has a huge heart for students and for them to see that the abundant life is found in a relationship with Jesus Christ and that following Him can be fun and fulfilling, not boring and restricting.
Ben is not married but hope to one day have a family. He has a German Shepherd puppy, and she is like his child, and as such, is his family.
Ben loves playing and watching sports of all kinds, but doing things with people is what gives him the most joy. Whether watching movies (favorite movies are The Notebook and Remember the Titans), playing games or sports, or just talking, it doesn't matter as long as he's with the people he loves.
To contact Ben, click here.