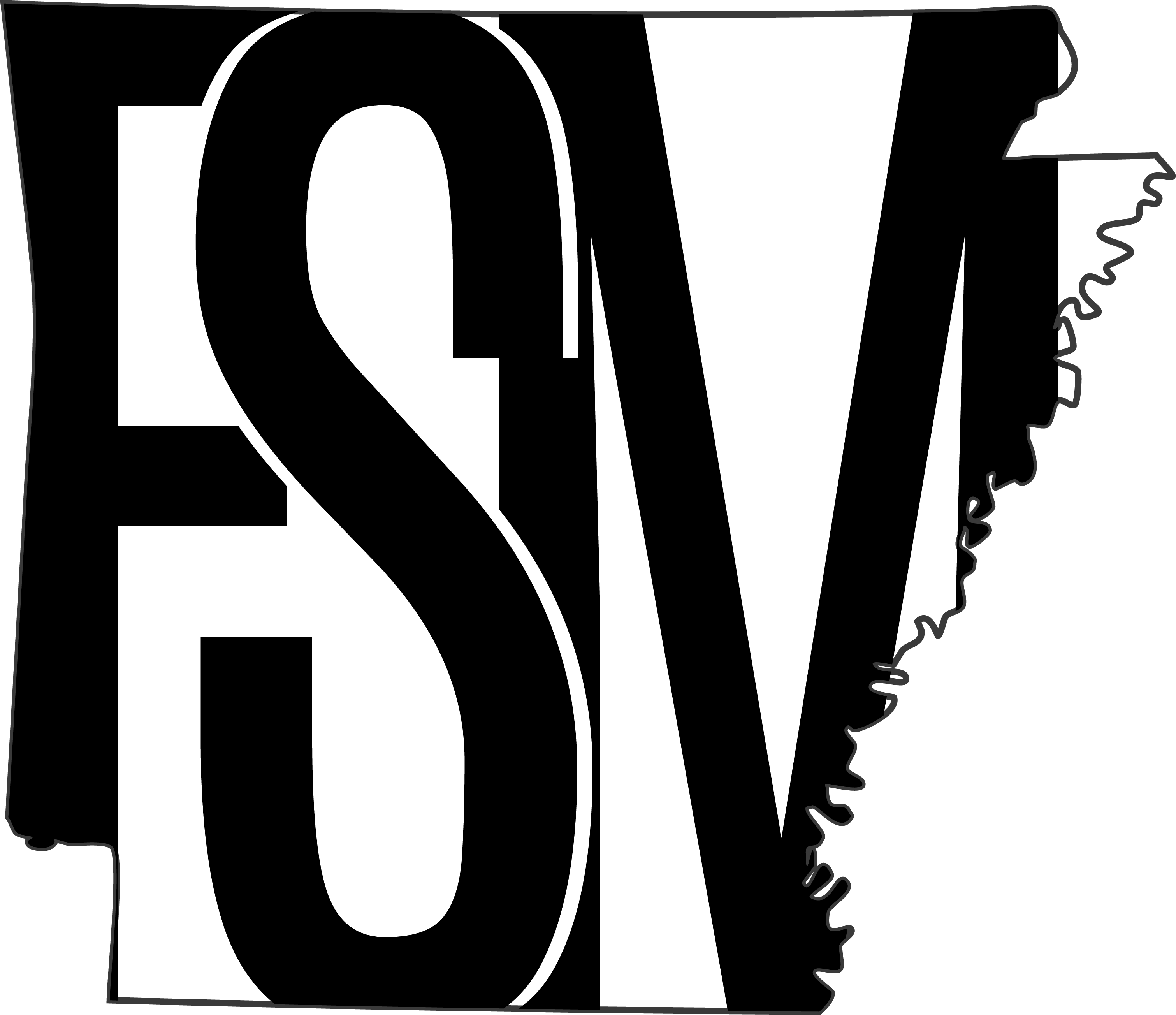 Fellowship Student Ministries seeks to love God and love junior high and high school students by reaching out through grace to build mature and equipped Christ followers who will make disciples of all nations. We want to shatter the idea that following Jesus is boring, but instead, a relationship with Him is where the abundant life is found. This is accomplished by fostering an environment that is fun, open, relevant, and engaging for students of all ages and demographics.
At FSM, the most important thing that we do is Small Groups. We envision a city where students are fully devoted followers of Christ and are living fruitful lives for Him. And we believe the only way for this vision to become a reality is to give students the opportunity to live in community with one another like Jesus did with His disciples.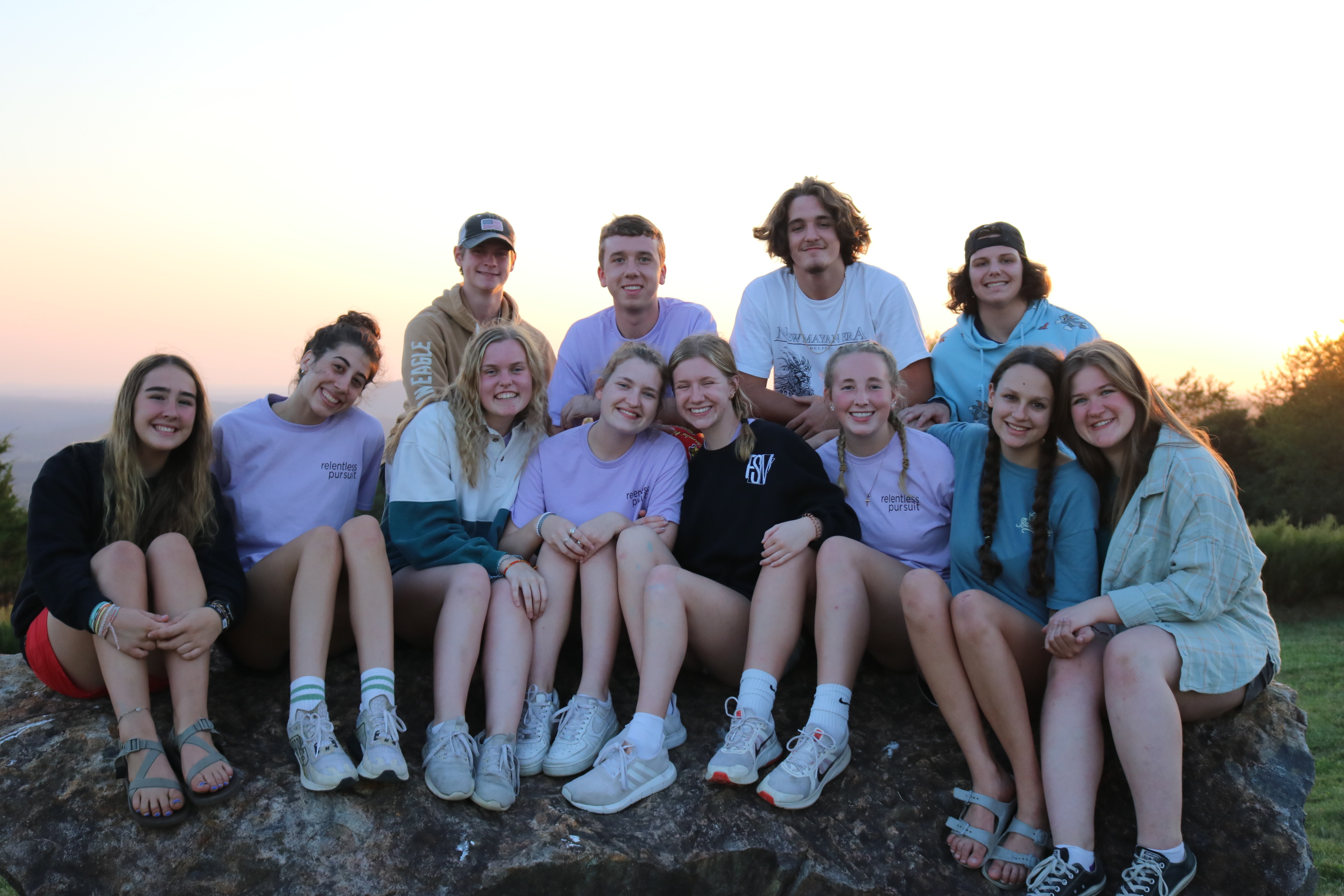 Current Series
Upcoming Events
Lock In (April 7-8)
When: April 7 at 9pm-April 8 at 7:30am
Where: Fellowship Students Area
Who: 6th-12th grade
Cost: $5 (first 15 students get in for FREE)

Registration opens at 8:30pm March 22, 2023.
The Well
The Well is for students 7th-12th grade (6th graders move up after Christmas break) on Wednesday nights from 6-8pm in the back of the Fellowship Building. There is time for students to engage with each other, praise the Lord with our live band, listen to Biblical teaching they can apply to their lives, and then meet with their Small Group and leaders to discuss the message and share about their week. Check the calendar at the link above for when The Well meets along with other important dates and events.
LEAD Team
LEAD (which stands for Leadership Education And Deployment) Team is our leadership ministry for our high school students that meets every other Wednesday Night after The Well. We want to challenge, equip and encourage our high school leaders to not only lead in FSM, but to also lead in their schools, friend groups and families. At LEAD Team, we will learn Biblical principles to leadership and then be challenged by our staff and other high school leaders to apply them in their circles. To apply for LEAD Team, fill out the application AND the covenant form at the links below.
LEAD Team Application LEAD Team Covenant Form
High School Summer Internship (June 5-August 3)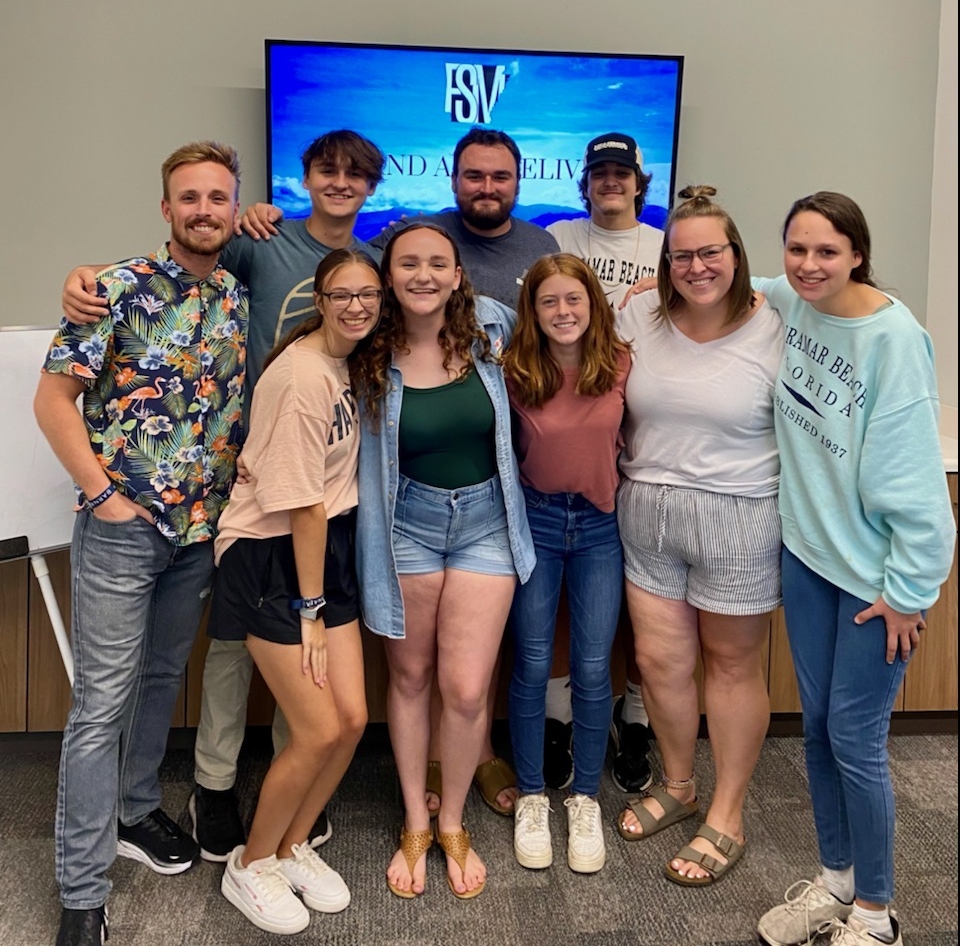 The Internship has quickly become the most fun and effective thing we do as a ministry. It is for students leaving the 8th grade to students who have just graduated from high school. Not only will students get to be on our FSM Summer Staff Team (which means facilitating every Wednesday night, planning all summer events big and small, running our social media, working with a budget etc.), but they will dive into Scripture every Monday morning (this year we'll be going over the entire structure of the New Testament).
The Internship will take place every Monday from 8am-3pm and Wednesday from 2pm-8:30pm. Applications will start being accepted for the Summer of 2023 on January 25.
Camp Barnabas (June 10-16)
Camp Barnabas is a special needs summer camp for people of all ages. Our students (exiting 8th grade and above) will serve our amazing campers by being either a Barnstormer or a Counselor. A Barnstormer (ages 13-15) keep camp in tip-top shape by serving food and tidying up during the week. A Counselor (ages 16+) pair up with campers and unconditionally love, build a relationship with, and care for all of their needs during the week.
When: June 10-16, 2023
Where: Tea Trails- Purdy, MO
Who: 8th-12th grade (2022-2023 school year)
Cost: $295 ($50 nonrefundable deposit due at registration)
$270 early bird (Register by February 15 at 11:59pm)
Registration opens at 8:30pm February 8, 2023.
FSM in the Mountains (June 23-29)
Every summer we have one trip we take for our students to disconnect from everything and to connect with the Lord and other students. We switch off between going to the beach or going to the mountains. Last year was the beach (see the above photo) so that must mean this year will be the mountains. More info to come later, but all we can tell you is this: THIS WILL BE THE HIGHLIGHT OF YOUR SUMMER.
When: June 23 (leave at 5:00am)-June 29 (return at 10:30pm)
Where: Still a secret... (Address provided once registration is accepted)
Who: 6th-12th graders (2022-2023 school year)
Cost: $349 all inclusive ($100 nonrefundable deposit due at registration)
Registration opens March 15 at 8:30pm (limited capacity of 19 students; everyone who registers after the 19th person will not be able to go and will be placed on a waiting list)
Far Off (But Not Too Far Off) Events
Fall Retreat 2023
Fall Retreat is THE big event we have in the Fall for students 7th-12th grade. Get ready for a weekend full of fun, connection with God and His people, good food, great accomodations, and did we mention SO MUCH FUN?!? Stay tuned for more details.
Small Group Leaders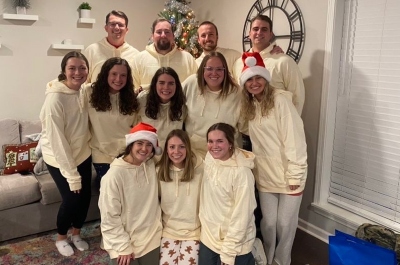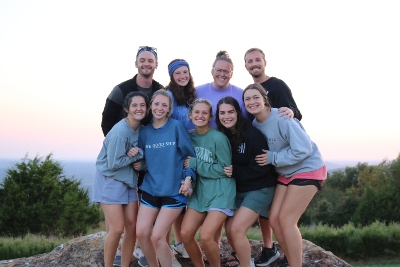 When it comes to environments for spiritual growth, we think circles are better than rows (1 Thess. 2:8). This is why Small Groups are at the heart of our ministry. Everything we do revolves around the strengthening of the Small Group. When a student asks how to follow Jesus, we're going to tell the student to see what their leader does and imitate them (Hebrews 13:7).
We take very seriously the leaders we select to lead with us. Before becoming a Small Group Leader, they fill out a Volunteer Application (which is no quick task) so we can get to know them and their walk with Christ, meet with a staff member for an in-person interview, go through a background check, and take a sexual abuse awareness training course through MinistrySafe. Once they meet all the criteria and we feel as if they have the capabilities to lead and disciple students, we ask them to come on the team.
Interested in being a small group leader? Take the first step and apply below.
Questions? Reach out to our Team!